Opening and running a Coffee shop in a city with rich coffee culture, many coffee lovers, and just as many coffee shops is no easy feat. You want your coffee shop interior design to be unique and stand out from other shops sprawled around the city of Abu Dhabi. While having a mouth-watering menu is excellent, the aesthetics of your coffee shop is the glue that holds everything together.
With over six million cups of coffee consumed annually and at a rate of 7 billion dollars yearly, The UAE is known for its luxury and tourist attractions. This city is constantly bustling with people looking for daily energy fixes. You can capitalize on that by creating attractive decor and a unique design for your cafe. You want to make a great first impression on your customers, and the best way to do that is to create a balance between your coffee shop designs and exceptional culinary delights. If you already own a cafe and are wondering how to up your game, or you just purchased a space in Abu Dhabi and want to run a coffee shop, here are some tips on how to design the interior of your space.
To achieve a successful coffee shop interior design, the first thing to do is to create the concept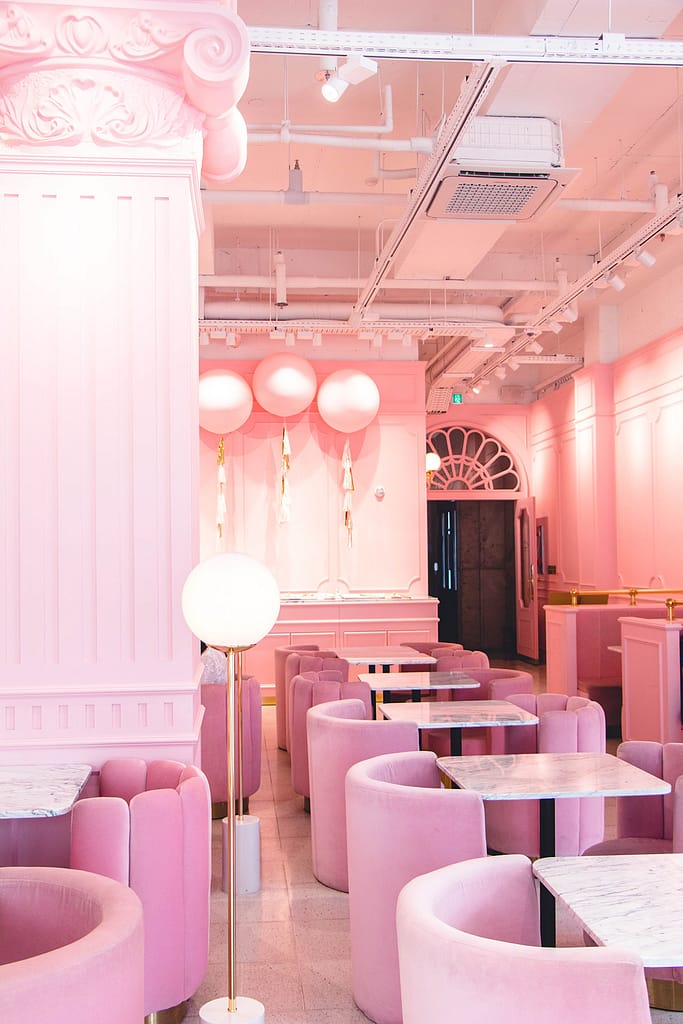 Do you have an envisioned concept already? If you don't, you should carry out a research on the concepts and themes adopted by other coffee shop design to get ideas. Choosing a theme for your coffee shop is crucial and must blend with your design concept. The interior design of your shop should be memorable, evoke good emotions, and stand out from other cafes in Abu Dhabi.
The right theme could be based on a specific style, culture, history, region, or from your fantasies. The theme should be easily identified and must resonate with the rest of your decor to ensure your guests understand.
It would help if you kept up with the decor trends and interior standards most coffee shops in Abu Dhabi embraced. Some of them include the following;
Having a unique feature like an accent wall set up. Make it social media-friendly. You can get creative and add something to increase visual interest, like a cool wallpaper or a flower wall.
You can include pieces of unique local art that speak to you and complements your coffee shop ambiance. This is a great way to get and retain customers.
You can also creatively display the food and beverages you serve. This is a fantastic way to create visual interest. You can display your food and pastries in a visible, creative, and well-organized transparent casing. This encourages your customers to place an order, take pictures and give you free marketing on social media.
Study your Coffee Shop Layout to maximize your revenue
The ultimate goal of every coffee shop owner is to serve their customers efficiently, especially during high-traffic hours. One of the first coffee shop designs to consider is the layout. The amount of space you have will determine your coffee shop concept.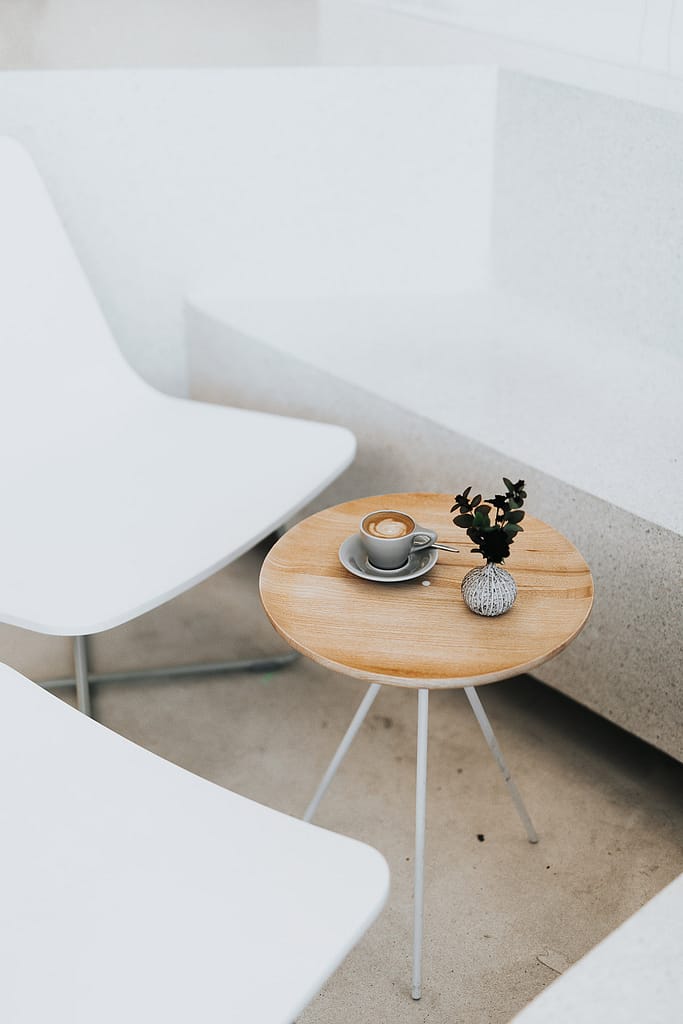 Work within the limits of your available space and strive to create the best ambience. Look at the shop through the eyes of a customer. How much space do they need? How are other coffee shops in Abu Dhabi designed? Can your baristas move efficiently? Are the tables well-spaced, and are they easy to access? Will your chefs and staff have enough room to prepare several items simultaneously?
You want your coffee shop's layout to be optimized so that even at your peak hours, your customers can be promptly served and remain relaxed during the wait.
The layout of your shop should be customer-friendly. A poorly designed layout may give your customer difficulty navigating cramped sitting spaces and a congested wait line. Most cafe in Abu Dhabi gets busy, and customers understand this; however, they shouldn't be inconvenienced during the waiting period.
A good view of your pastries and food will significantly eliminate wait time. Your customers will have their orders ready before waiting by the counter.
Lighting will greatly impact how your client feels in your coffee shop
The lighting of your coffee shop should not be left out of the mix. It is just as important as all other aspects of a coffee shop design. Consider the mood you want your shop to exude and choose the best lighting for it accordingly.
What light scheme do you want? Is it a vibrant and bright one or a dimmer setting? Having the right kind of light is a crucial aspect of every coffee shop. It can make or break the type of traffic you get.
So how do you choose the right design? The architecture of your shop should be considered first. What location are you in? Does your shop have access to natural light, or is it tucked neatly between buildings without access to better natural lighting?
If you have access to natural light, maximize it as much as possible. The best way to do this is to have big windows and shade them with an awning to block and reduce the glare and heat of direct sunlight during hot weather. Interior shades, shutters, and drapery can be used to retain heat inside during cold weather.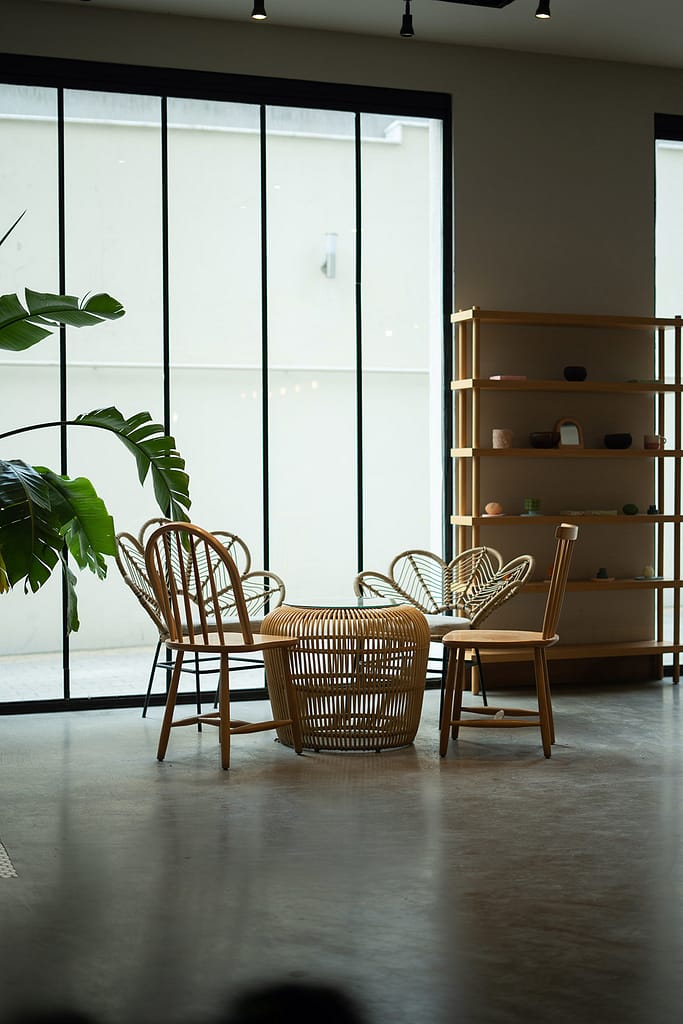 You should have a lighting setting that suits the time of day. If your shop can't bring in too much natural light, you can focus on other alternatives, such as. Lamps and dimmer light to create a comfortable and cozy ambiance.
Brighter and cooler lights are great during the day to create a bright and energetic ambiance, while warmer lights are easier for the eyes to adjust during evenings, especially if your service tends to run late into the night. Warm lights like incandescent bulbs create the perfect mood for an enhanced relaxation activity like reading or lounging.
Coffee shop interior design: Seating Arrangements
One way to enhance your coffee shop ambiance is to offer many seating options to your customers. You'll want soft chairs and couches with low coffee tables for people who would love to come to relax with friends and high stools or chairs for people who are just stopping by for a brief visit.
You want to ensure that the furniture you choose can be easily replaced or repaired when worn out. See things from your customer's point of view. Try out every bit of furniture. Is it comfortable? Does it beckon you to linger for longer or promote a brief stay? Be sure that your seating arrangements can cater to the needs of solo customers and those who come in groups.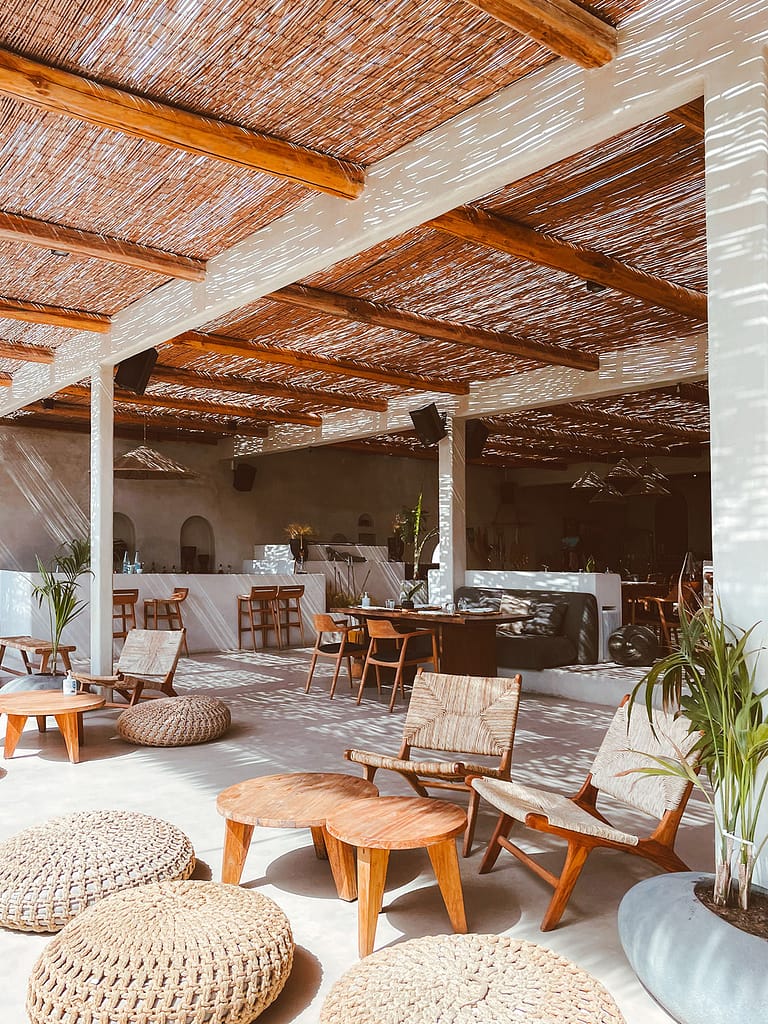 The counter is the heart of your coffee shop
Decorating your coffee shop isn't restricted to what you put on your walls; your counter design adds to the overall design scheme of your coffee shop. A large percentage of your customer would spend 80% of their time at the counter – it is the spot in your shop with the highest foot traffic. Hence, it must look the part.
Having a great counter design that is welcoming will make your customers feel relaxed and right at home. You want a countertop design with the right accents to match the theme of your decor. Neutral colours always work best. You want the colour of your counters to be attractive but soft enough to display the beauty of your meals when placed on them.
Choose the right design that blends with your coffee shop design concept. Your counters should provide comfort and should not restrict the movements of customers and servers.
Final thoughts on creating the best coffee shop interior design
Finally, the coffee shop interior design and shop ambience are essential for your coffee shop's success. In today's world, especially in breathtaking cities like Abu Dhabi, beautiful coffee shops pop up everywhere, making the market competitive. You must make your designs with customer comfort as your central focus to stand out. This would make your shop design authentic and give you an edge over impersonal designs or basic concepts. Do you need help figuring out the right design theme for your shop? Let's scale your business to the moon!